June Meeting
Join NC Piedmont AEE on Tuesday June 20th at 5:30 for a tour of Wake Tech's new East Geothermal Campus
Back in January of 2022 we visited the new Wake Tech East Campus and it's centralized geothermal HVAC system under construction.  This was an early on view of a cutting edge campus focused on the energy efficiency available with geothermal heat transfer wells. Now we are going to go back to see it in operation.  For those that attended the first one this will be a fascinating follow up.  For those of you who weren't with us in 2022 please come and see this exciting new Wake Tech campus.  This campus has the potential to be one of the most efficient college campuses in the US with 300 wells used for heat transfer instead of cooling towers.  This saves both energy and water, with cooling towers rarely needed.
RSVP:
See Form Below
When:
Tuesday, June 20, 2023
5:30 PM
Where:
Wake Tech East Campus
Google Maps Link
Who:
NCAEE Members and Friends
Cost:
No cost for attendees
Speaker Bio:
John Majernik is the director of Energy, Sustainability & Transportation for Wake Tech and is involved in all aspects of Wake Tech's growth.  John supports Facilities Operations by managing the College's energy usage and costs, integrates sustainability measures in buildings and on campuses, and runs the Transportation Demand Management (TDM) program.
Directions:
The turn in to the campus is across from Leith Ford on Rolesville Road. The drawing below shows where attendees should park.  We are meeting at the Central Energy Plant.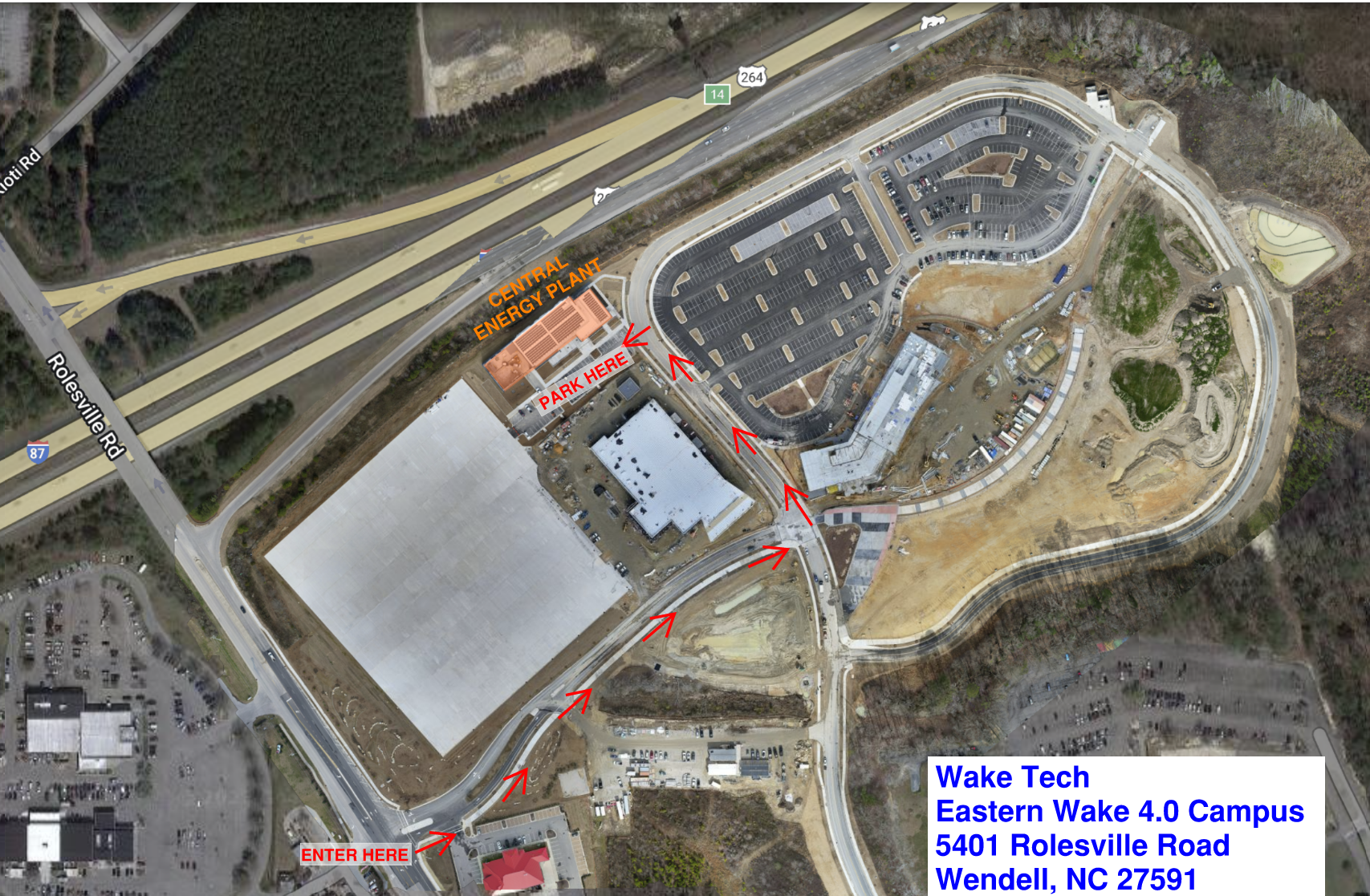 Additional Information:
If lost please call Phil Korest 919 382 8006.
Charts avail
---
---