January Meeting
Join NC Piedmont AEE on Friday January 28th at 2 PM for a daytime site tour of Wake Tech's new Geothermal Campus
To start 2022 we have something we haven't done for a long time.  A site tour during the day.  Wake Tech is building a new campus in Eastern Wake County and implementing centralized geothermal heating and cooling. To meet the heating & cooling needs of the campus they are drilling 300 wells for heat transfer. John Majernik, the Director of Energy, Sustainability & Transportation for Wake Tech has provided us the opportunity to see this as it happens. We will see the well drilling process and talk to engineers that are part of the design-build team for the project.
This will be outside at a construction site and is limited to 20 people first come first serve.  Dress appropriately.   It will also be during the day for safety and visibility.   Please bring PPE if you have it including:
Hard Hat
Safety Glasses
Safety Vest
Steel Toed Shoes
RSVP:
Thanks for your interest.  We currently have as many people as we can support. Attached is the NCAEE Wake Tech Presentation that was given at the session.
When:
Friday, January 28, 2022
2:00 PM
Where:
Wake Tech East Campus
Google Maps Link
Who:
NCAEE Members and Friends
Cost:
No cost for attendees
Speaker Bio:
John Majernik is the director of Energy, Sustainability & Transportation for Wake Tech and is involved in all aspects of Wake Tech's growth.  John supports Facilities Operations by managing the College's energy usage and costs, integrates sustainability measures in buildings and on campuses, and runs the Transportation Demand Management (TDM) program.
Directions:
The turn in to the campus is across from Leith Ford on Rolesville Road. Park in the construction parking lot next to the construction trailers and walk to the Central Energy Plant.  See Drawing below.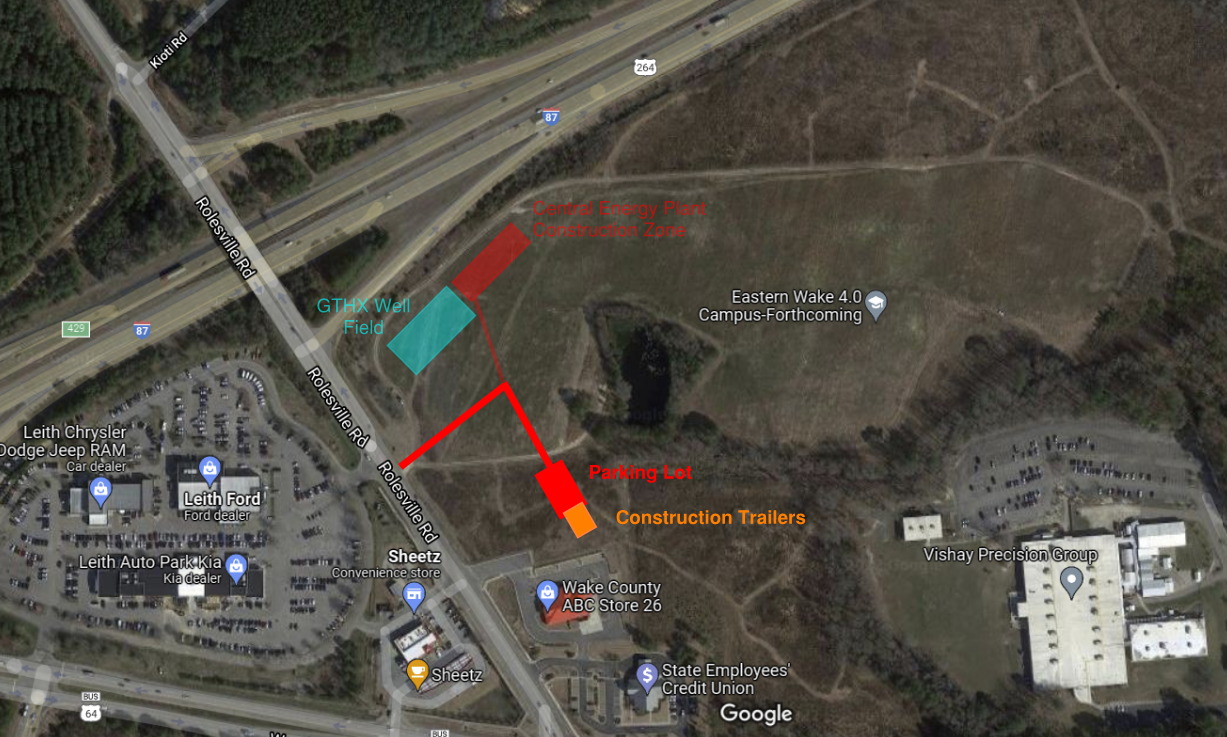 Additional Information:
For additional information or to confirm that there is availability please contact Phil Korest at 919 627 5982
When you RSVP Please include what PPE you are bringing in the Additional Information box.
---
---